"Dating with Data" - ing.grid takes part in the Love Data Week

Posted by Izadora Silva Pimenta on 2023-01-25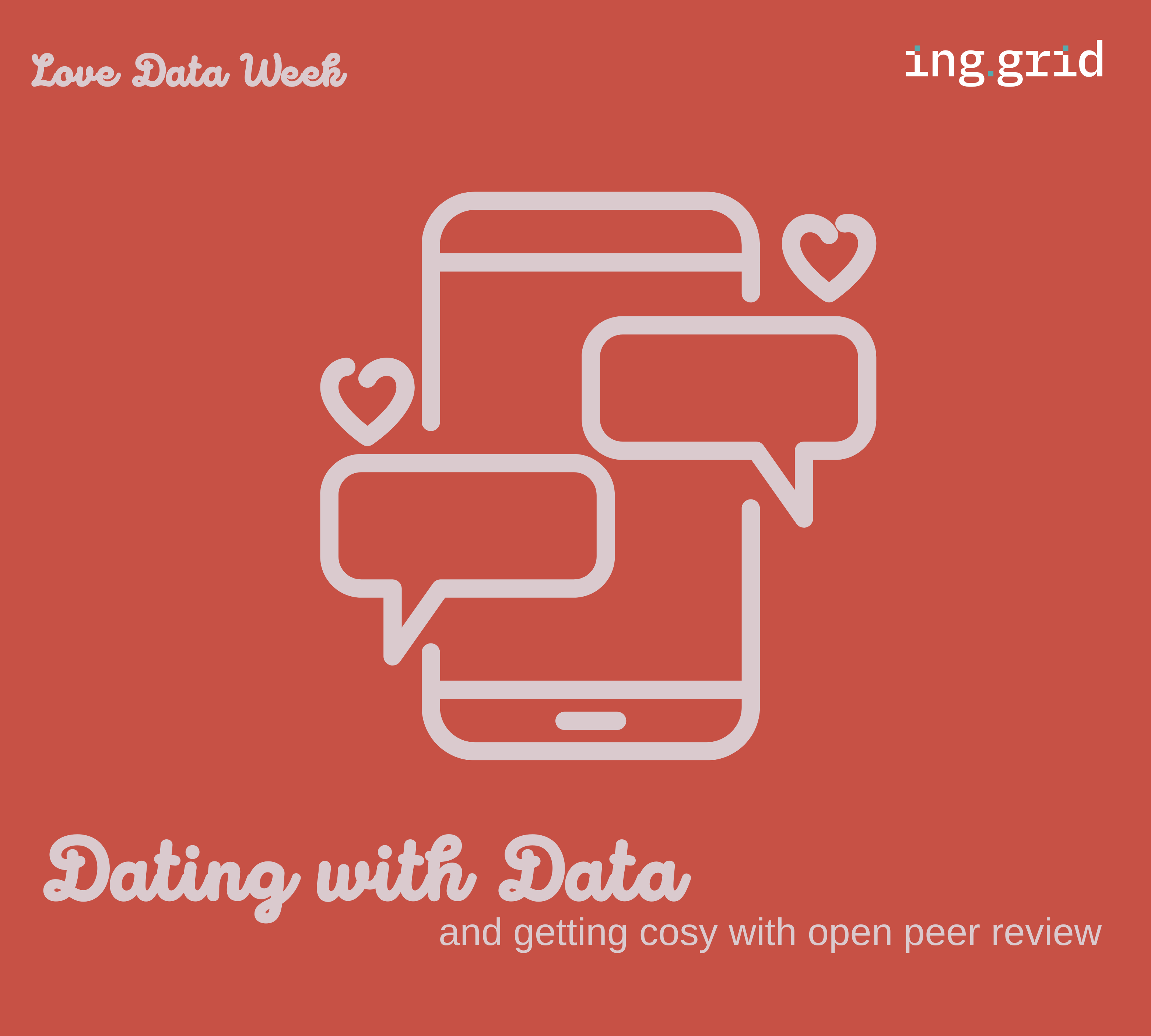 Are you ready to show your datasets to others? Don't be shy: you can find your perfect match or life-changing comments that will clarify your next steps. We can build science together; that is why we want you to participate in our speed dating… with data!

As part of the #LoveDataWeek, ing.grid will host a cosy and fun event where you can show your unfinished datasets relevant to an engineering or data management context. This can contain experimental data (images, laboratory measurements…), simulation data, materials data, geospatial data, field data, survey results, or similar. Don't forget: keep your data FAIR :)

The presentation should answer these three questions:

- What steps did you take to make your data more FAIR?
- How did you document the data?
- What did you do to improve reproducibility of your data?

You have five minutes to introduce your work to others in the way you prefer. Then, your peers will have the opportunity to comment on it. Afterwards, you have the floor again and the chance to address the comments you got. It sounds easy, no? This is what an open peer review seems like.

If you want to take part in the event - with or without presenting your data, register until 10/02/2023 in the form below. You can also address any questions and doubts about the event at editors@inggrid.org.
Dating With Data - #LoveData23 hosted by ing.grid
When: February 16th, 2023, from 14:00 to 16:00 (CET)
Where: Online (We will send Zoom link to the registered e-mail)


Back to News List